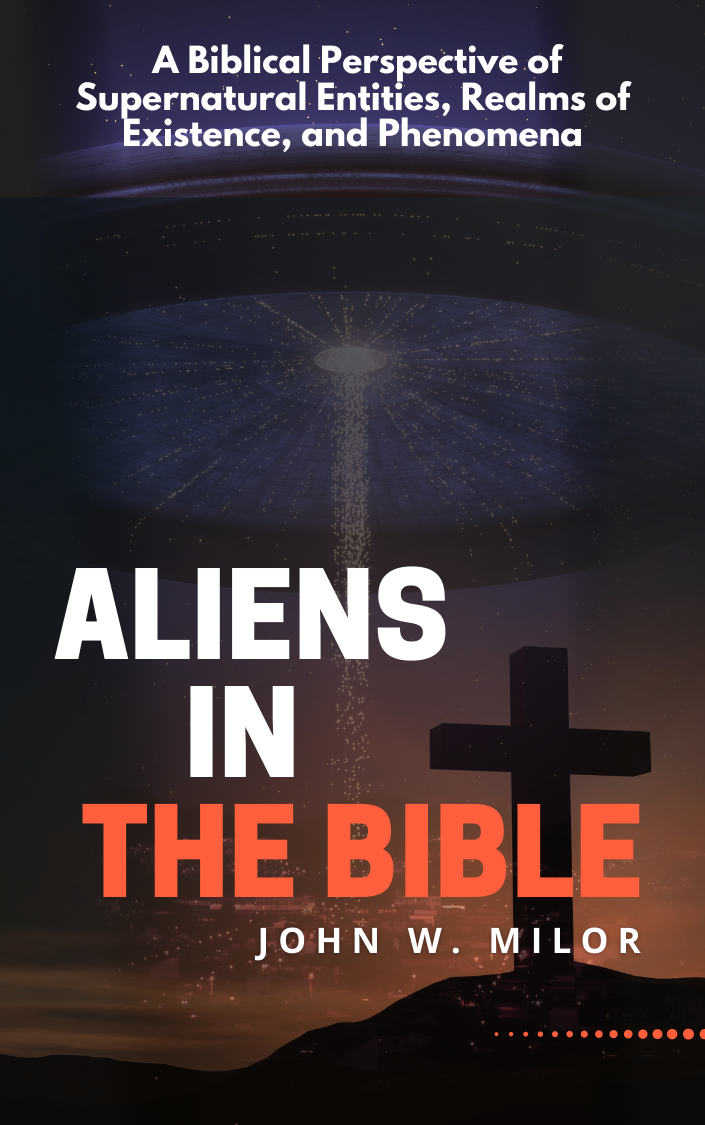 A Biblical Perspective of Supernatural Entities, Realms of Existence and Phenomena
Aliens in the Bible is a book of possibilities. No claim of supreme knowledge in biblical interpretation is made rather, scripture is presented, and with it, well-researched theories that scripture, science and historical literature -other than the Bible, may also support. Nevertheless, this book should be a healthy read; it should touch the unseen eyes of the soul, which delight in the revelations of the invisible realm.

Aliens in the Bible is researched information that places paranormal subjects into three categories: supernatural entities, realms of existence, and phenomenon. Within the scope of paranormal phenomenon, unlike the title of this book may suggest, a host of topics are covered. Along with the existence of aliens, ghosts, thought-forms, artificial intelligence, monsters, and mythical beings are also discussed with a biblical interpretation. The realms of heaven and hell are explained in depth.

Other paranormal phenomenon, such as reincarnation, PSI, astral projection, stigmata, and more, are also elaborated upon.

A must-read for Christians that have these lingering questions and seek answers based on sound doctrine.